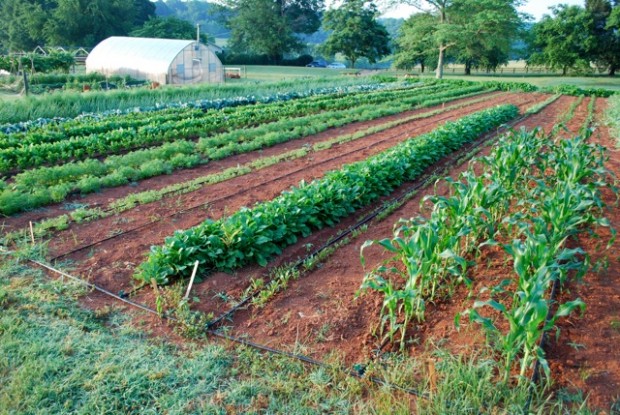 Don't miss the second annual edible Food Fest, Orange Virginia on August 9, 2014, hosted by the Orange Downtown Alliance and edible Blue Ridge Magazine, is a family-oriented educational event, dedicated to strengthening relationships between small-scale producers and consumers.
Children's activities, workshops for adults, tastings, and music are all part of the Edible Food Fest's goals to increase awareness of today's most topical food issues. One of the most popular "ingredients" of the festival will be cooking demonstrations by some of the area's most admired culinary masters.
At the heart of the edible Food Fest are educational programs on sustainable agriculture, organic gardening, soil and composting, seed saving, edible landscaping and other means of healthier living.
After enjoying the afternoon at the Edible Food Fest Orange,  you can head down the road to enjoy an authentic bull riding rodeo at the Oakencroft Farm!