Celebrate with a Murder Mystery Party
A murder mystery party can be a perfect way to bring your group together. Imagine your friends and family stepping back in time, working to solve the crime.
Guests will assume a persona, don the appropriate attire, discover clues, uncover motives and finally crack the case. All that is required is a sense of humor and a willingness to take a light hearted attitude toward blackmail, sex, larceny, deceit and murder. The game is played over a four course dinner. During a series of rounds your job is to solve the mystery, discover the murderer, and prove yourself innocent of the crime. Select from a wide range of plots and themes.
All of the players are capable of committing the dastardly deed, including you. Don't worry if you have limited experience solving a murder. You will be given suggestions and hints along the way. Most of our guest prefer to come dressed in character. Some of the most successful costumes emphasize the flavor of the character and the time period. Don't worry your character description will come complete with costume suggestions. And we always have few extra props on hand to help out.
We work with you to plan an event that is fun and hassle free. You just show up with your friends and we will take care of everything. The Inn on Poplar Hill has 6 guests rooms all with private baths accommodating 12 guests double occupancy.Victoria is happy to accommodate any special culinary requests. Coffee,tea,cookies and other home baked treats are available throughout your stay. A full country breakfast  and a four course gourmet dinner are all included in our two night package. Additional meal service is available upon request.
Two Night Mystery Party Package: 
Check in at 3pm for two nights of luxury accommodations
Enjoy the team camaraderie around a campfire with s'mores and ghost stories.
Wake to coffee delivered to your door then, join your friends and family for a hot bountiful breakfast.
 The day is yours to enjoy the property, walk our trails, have a picnic at the pond or head out to explore one of the many sites in the area.
Enjoy a five course dinner during a fun evening of murder and mayhem at private Murder Mystery Party.
After dinner relax in our game room over a game of billiards, a Wii challenge or a Netflix movie.
After another delicious breakfast, you have the chance to explore the grounds further.
Check out at noon.
Not ready to end your adventure? Let us help you plan a group outing to one of the historic sites or wineries in the area.
Cancellation policy: 30 days cancellation required to avoid charges. A $200 per couple deposit is required to hold your date.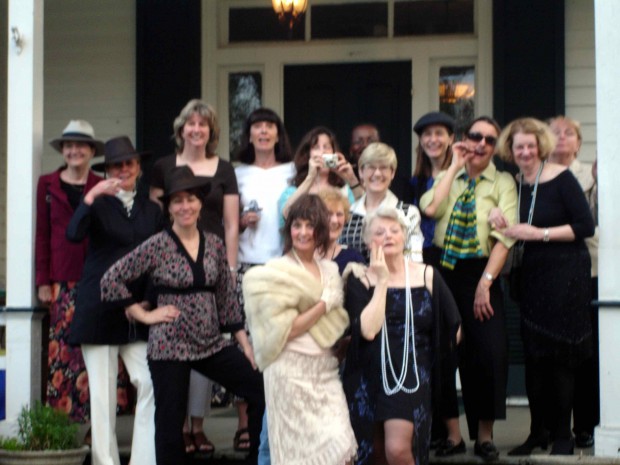 $600 per couple – 3 to 6  couples 
*add 10.3% lodging tax