Our Story
On our first visit to a B&B, the Chester House in Front Royal VA in 1991, we were relaxing in the hammock, daydreaming about our future, At the time we were newlyweds with two small kids. The dream of owning an Inn seemed just that, a wonderful dream. Over the next ten years, we stayed at many incredible B&B's meeting wonderful people both innkeepers and guests, every inn was unique. We always felt fortunate to experience the differences and hoped to bring our own unique personality and what we learned to the Inn on Poplar Hill.
We set out to create an environment where our guests felt pampered and were able to escape the stress and pressure of day to day life. To create a "Special Place" where guests felt comfortable and pampered, where they can kick off there shoes, play a game or two and recharge their batteries.
As we started our journey in 2002 we did not know what to expect. We had never owned an old house. We lived in a typical suburban DC neighborhood on a 1/3 acre lot. Now nine years later, we have met so many interesting people from around the globe, and made life long friends, burnt a few dozen batches of cookies, mowed about a thousand acres of grass, witnessed over 50 weddings, solved the crime at over 60 "Murder Mystery" dinners, and so much more….
Today we spend many lazy afternoons day dreaming in the hammock. We know that dreams really do come true, we live our dream everyday. Our wish is that our guests will find a quite corner during their stay, so that they too can dream.
Questions? Feel free to give us a call, we are happy to help.
Safe Travels, Marty & Victoria
540-672-6840
Great Food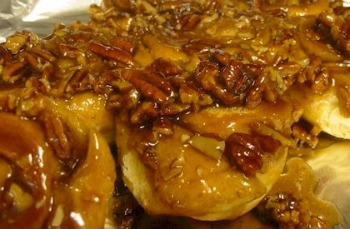 At the Inn on Poplar Hill all food is cooked to order, special diets are our specialty. We can accommodate any request, allergies, Vegan, Gluten Free, just let us know prior to your arrival. A full country breakfast is included with your stay. Join your fellow guest in the large dinning room, or if your prefer private service, just let us know, you can have breakfast in bed or in front of the fire.
Learn More
Amazing Location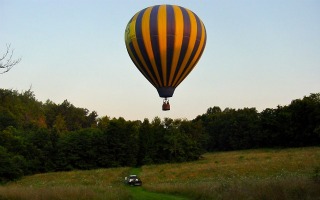 The Inn on Poplar Hill offers the convenience of in town B&B, with the ambiance of a country estate. You can walk to Main street. It is just 2 blocks away. Shop at the farmers market, visit an art gallery or antique story, or have dinner at one of six good restaurants within walking distance. Or set off to visit the surrounding country side where you will find; Wineries, Historic Sites, Presidential Homes, Five Star Dinning, Horseback Riding, and even Parachute Jumping!
Local Restaurants
Incredible Grounds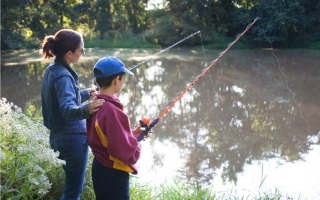 Located on 28 Acres, you will find an abundance of wild life, a stocked fishing pond, hidden hammocks and sitting areas. Many of our guests decide to spend their entire stay here on Poplar Hill.
Our Video